When it comes to your business one thing you may not pay attention to is the parking lot. However, the state of your lot and how easy parking is, are factors that your potential clients and customers pay close attention to. Because of this parking lot maintenance is extremely important for your business.
Why You Should Seal Coat Your Parking Lot
Think about it, your parking lot is subjected to constant traffic, various weather conditions, and many other elements that can cause damage. Sealcoating services work to prevent these elements as well as moisture, salt, and chemicals from penetrating your asphalt surface and over time, weakening its structural integrity.
However, seal coating does more than just protect the structural integrity of your asphalt surfaces, it also helps to slow down the oxidation of the asphalt too. When your asphalt begins to oxidize it becomes brittle which will theme shorten the lifespan of your parking lot. Because of this, parking lot maintenance and seal coating are essential for your lots.
If these reasons weren't enough, seal coating creates a dark black appearance that keeps your parking lot look fresh and new.
Make Seal Coating Part of Your Parking Lot Maintenance
Just like many other aspects of your business require maintenance, parking lot maintenance is needed to ensure maximum protection of your asphalt. And seal coating is a large part of your parking lot maintenance plan! At Sealcoating 2.0 we recommend having your asphalt surfaces sealed within a year after it has been paved, and then every two to three years following. Some of the other parking lot maintenance services include crack sealing and repair.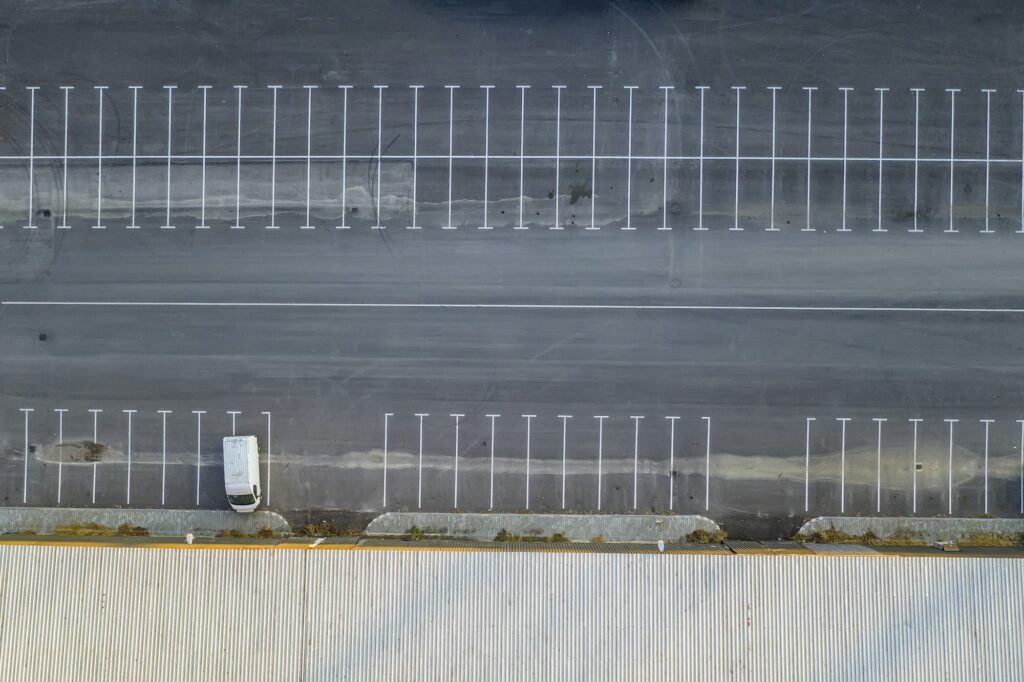 Preparing For Parking Lot Maintenance
Before you can start seal coating your asphalt surfaces, any and all structure repairs that are needed must be completed. Once those structural repairs are finished you have to wait about 12 months before the seal coat can be applied.
It's also important to make sure that the areas in need of sealing are accessible. For example, making sure that any sprinklers that hit the asphalt are turned off and that all cars are parked elsewhere throughout the entire process.
Our team will clean the area with mechanical blowers and other tools beforehand to make sure that there is no dirt or debris present. However, it is important for you to clear the area of objects that could hinder the application of the seal coat
What is Sealant Made From?
When it comes to the basic components that make up sealants there are two main types. The first is coal-tar emulsion and the second is an asphalt-based emulsion. Asphalt emulsion sealers are made up of the same oils and minerals that are used in asphalt production and then mixed in with additional minerals, polymers, and emulsifiers to boost its overall durability. This provides a huge advantage to your parking lot maintenance because the asphalt will absorb more of the vital oils needed to preserve your asphalt.
How is Seal Coat Applied?
How your parking lot's sealant is applied depends fully on your asphalt's overall condition. Sealcoating can be applied through a squeegee or spray method, but typically these methods are used in conjunction with one another to ensure your asphalt is sealed completely. This allows for you to rest assured that there are no entry points for harmful elements to penetrate your asphalt's surface.
When Should I Have My Parking Lot Seal Coated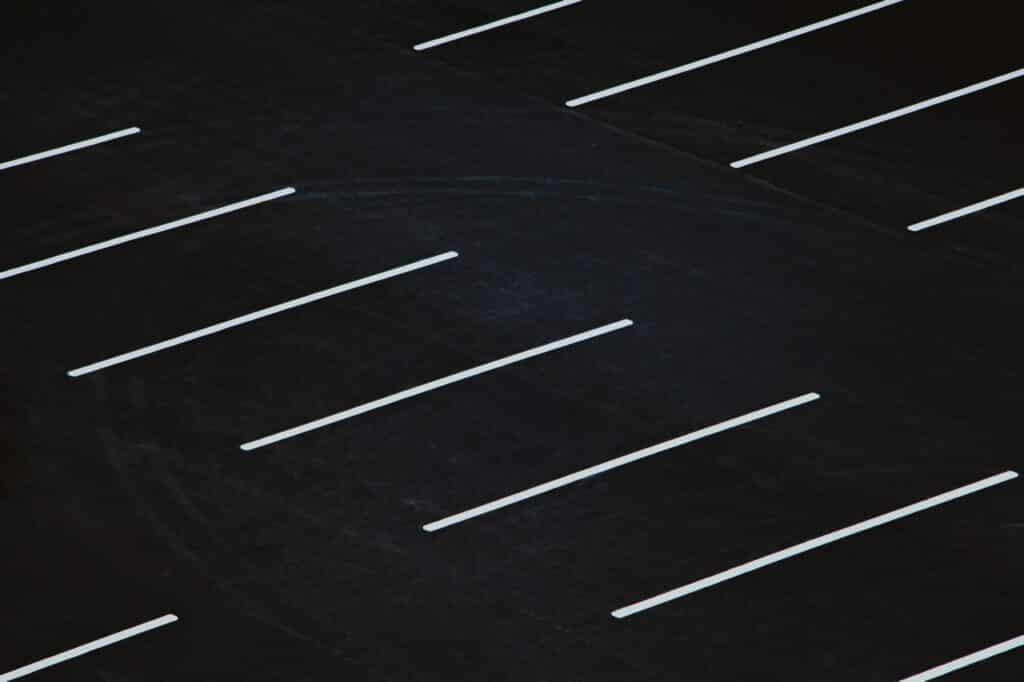 When it comes to actually scheduling your parking lot maintenance services you have to take the weather into account. Weather conditions will greatly affect the quality of the asphalt emulsion as it is applied. Because of this the air and temperature of the pavement has to be at least 55 degrees Fahrenheit throughout the entire application process and throughout the rest of the day as it sets to ensure the structure is stable.
How Soon After Can the Parking Lot Be Used
After your parking lot has been seal coated it takes about 36 hours to completely dry. However, your newly sealed asphalt parking lot can be opened to traffic about 24 to 48 hours after. In order to have the smallest impact on your business operations, most of these parking lot maintenance services are divided into sections. It is extremely important to not wash or hose down your parking lot for at least 72 hours after your services.
Can Sealcoating Cover Stains And Oil Spots?
The short answer to this question is yes! However, areas that are severely stained have to be treated before the sealcoat is applied. This is because the sealer will not adhere to the gasoline and petroleum products. Once those areas are treated, your sealcoat can be applied and all of your oil stains and spots will be covered completely.
What Else is Important For Parking Lot Maintenance
Sealcoating your surface isn't the only thing you can do when it comes to parking lot maintenance. There are a few other services that we offer and that you should add to your checklist to ensure your parking lot's structural integrity. Some of those services include:
Let us Take Care of Your Parking Lot Mainteance
When it comes to your parking lot you should view it as a sort of welcome mat for your clients and customers. And the last thing you want is for your customer to have a bad first impression. Having regular parking lot maintenance will help you impress your customers and even save you from hefty repair costs down the line! For more information about how our team at Sealcoating 2.0 can help contact us today!